Sentinet3 monitors both all the server physical resources (Disk, RAM, CPU, etc...) and running processes .
You can set threshold to identify correct system state (OK, Warning, Critical) and send alarm via SMS and/or email when they are reached.
---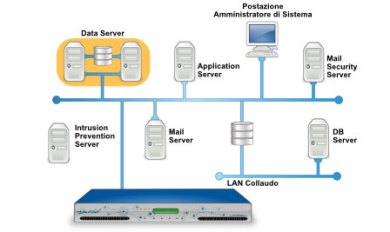 When a server changes state, for example passing from OK to CRITICAL, SentiNet³ can activate a proactive action to force the server to return to OK State.
But SentiNet³ can do more! It can do a performance monitoring to find out bottlenecks.
SentiNet³ monitors the uptime and performance of all server types:
Database servers Oracle, MS Sql Server, MySql, IBM DB2
Unified communication systems like Cisco or MsExchange
Web servers like Apache or IIS
Application servers like Jboss or Tomcat
Protocols used are the most important like SNMP, all that inside TCP/IP suite like (TCP, udp, smtp, ftp, telnet, icmp, http, imap, pop3...) or protocols like JMX, WMI or CORBA.
SentiNet³ can do agentless and agentfull monitoring as well.