New cybersecurity monitoring features thanks to SecurityBox
FATA INFORMATICA, which has been providing high value-added services in the field of computer technologies and telecommunications for twenty years, has strengthened its fight against cybercrime by providing his main product, the SentiNet3, with new cybersecurity monitoring features for maximum prevention of cyber attacks.
Thanks to the partnership with Snort, Fata Informatica, currently the only Italian Snort Integrator, has developed the SecurityBox, an appliance with IDS/IPS functions that can detect in real time possible threats and nip intrusions in the bud with proactive interventions.
The SecurityBox is integrated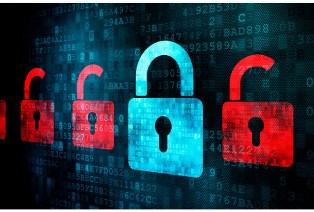 into the control console of SentiNet3 that now is
able to ensure, in addition to the well-known proactive monitoring capabilities,
Security Monitoring capabilities for an absolute protection against possible
cyber attacks.
"Fata Informatica is committed to ensure high cyber security standards, an important topic for companies of every size and sector."- Antonio Capobianco, Fata Informatica CEO said, who adds-"thanks to the new cybersecurity features, included in SentiNet3, we are able to map constantly computer systems, monitoring them and adopting timely remediation in the case of security threats ". The security level ensured by SentiNet3 is total: the SecurityBox update every day the identification rules for network analysis and detecting anomalies in order to ensure a protection against emerging threats. Thanks to SecurityBox you can detect not only all the activities network analysis, intrusion attempts and intrusions occurred, but also any dangerous behavior and irregular traffic.
The main functions of SecurityBox:
Traffic analysis and packet logging real time
Protocol Analysis
Content searching/matching, probes and attacks detection
Fault tolerance
Low system overhead