Details

Category:

In Detail

Hits: 10154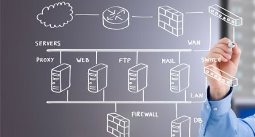 SNMP (Simple Network Management Protocol) belongs to the suite of protocols defined by the IETF (Internet Engineering Task Force) in 1989 and operates at layer 7 of the OSI model. This protocol allows network administrators to measure of network devices operating parameters in order to do anomalies detection or statistics creation.
How does it work
To operate the SNMP requires three elements, the managed system, the agent and the manager.
The managed system can be a router, a printer, a switch, or any other device that has an administrative agent that measure and stores data in a hierarchical database called MIB (Management Information Base).