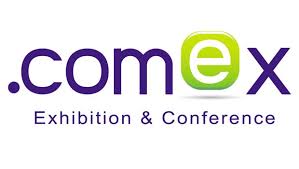 Fata Informatica, a company that has been active for over twenty years in the field of computer technologies and telecommunications, announces its participation at COMEX, IT. Telecom and Technology Show, scheduled from 27 Aprile to 1 Maggio 2015 at the International Convention Center of Muscat, in Oman.
COMEX 2015 will be concentrated on the main tendencies and the most innovative applications of Big Data and Cloud to push and sustain productivity. The fair permits the technologies of today's sector and those of the future to meet in order to make a critical evaluation of the applications of Big Data and cloud computing to supply a competitive advantage in a strongly globalized scenario.


The fair, the most important exhibition of the IT sector in the Middle East, unites the experts of the sector, the suppliers and the final consumer with the telecommunications operators in order to find sustainable solutions to best face the most critical challenges that afflict companies with reference to safety and prevention.
Therefore Fata Informatica, a world leader in the monitoring of IT systems and supplier of specialized services with a high additional value regarding the design, the realization, integration and management of the systems and of the complex computer infrastructures, cannot but be present at such an important manifestation. Fata Informatica will be the guest of its local partner ESSNAD INTERNATIONAL LLC at Stand 322.
In this edition is foreseen a major involvement of the participants in round tables, interactive workshops and thematic seminars. Antonio Capobianco, CEO of Fata Informatica, will be the spokesman on Tuesday April 28th for a speech entitled: "How to improve Datacenter performances with Sentinet3", where he will illustrate all the unparalled performance and functionality of the Sentinent3 solution. The first Italian appliance of Unified Proactive Monitoring.
Thanks to the new version 4.0, already available on the market, SentiNet3 is enriched by new powerful functionalities, becoming even more unparalled, efficient and functional in order to guarantee a major control of the apparatus and services.